Composer
'impressive ideas powerhouse'
Dazed and Confused magazine
Jim is one of those rare individuals who can articulate ideas and turn them into reality. He has the ability to see artistic opportunity in a commercial brief.
He understands context and will stick with a project to the end because nothing gives a him more satisfaction than the moment of delivery to a happy client.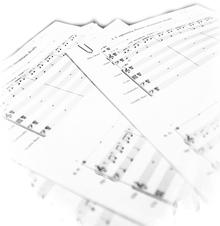 Jim Sutherland is a Scottish composer who has carried out commissions for film and television as well as for large scale events and individual ensembles. He is also a prolific composer of Scottish folk tunes. Jim is a songwriter
He can quickly put together a digital mock-up of an idea for approval prior to recording
This area of the web site has been split into four sections and for ease of navigation each specialisation has been further subdivided.
Listen to Jim's music while you browse the site.