"Building upon the cultural heritage rather than simply relying upon it"
La Banda's work aims to enhance and sustain the heritage and culture of Scotland by celebrating the universal relevance of traditional practice to the contemporary community and by exploring links between cultures worldwide pursuing the exchange of ideas and knowledge.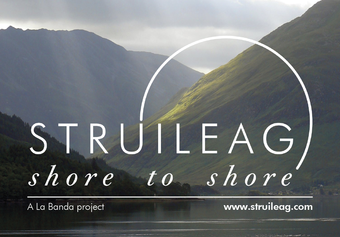 Our main initiative Struileag Shore to Shore is reaching out around the world to tell the story of the Gael, a people scattered to the winds.
Culminating in a large scale international event this epic exploration of the Gaelic diaspora will reach out to offer a contemporary perspective on a people spread across the globe.
Community interaction bridging generations at home and abroad is vital to the project, feeding into all aspects of the creative development.
Please feel free to download this lovely recording of Kathleen McInness and the True North Orchestra. Composed by Jim Sutherland, words by Aonghas Macneacail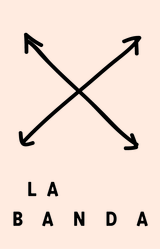 La Banda manages the True North Orchestra and La Banda Europa. The company also develops and produces other 'one off' large scale musical projects. Browse this website for information on these projects as well as the work of it's artistic director Jim Sutherland.
Cross fertilisation of musical traditions and inter cultural collaboration constitute the vital basis of the company.
The fundamental justification of the organisation and the source of its values lies in the fact that it embodies the ideal of shared citizenship, intercultural understanding and international cooperation.
The work of La Banda is a potent symbol of how people from different national and cultural backgrounds can come together in a common enterprise, expressed and consolidated in and through music.