Struileag: Shore to Shore

Jim was awarded Composer of the Year at the Trad awards 2014 for his work on Struileag of which he was also artistic director. This international arts initiative highlights the importance of indigenous language to the concept of home and belonging to deliver an international touring show that will tour in 2015/16.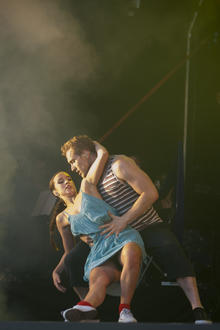 Jim worked with 25 commissioned poets and 24 musicians, singers to create the score for the spectacular 60 minute Struileag show Children of the Smoke which premiered during the Commonwealth Games in Glasgow as part of Festival 2014.
The Struileag legacy includes a TV arts show, a poetry book, a CD and an engaged, international online community.
The show has been nominated 'Event of the year' 2014 and Jim is nominated 'Composer of the year' at the Trad Awards 2014.