"A musician renowned for his versatility and individualistic approach to thinking about and creating music."
Michael Tumelty, Music Critic, The Herald
Jim works internationally out of his Edinburgh based studio to deliver consistently high quality music that crosses continents and defies genre. Alongside his work for film and TV, he creates large scale arts events and collaborates with some of the world's top music artists.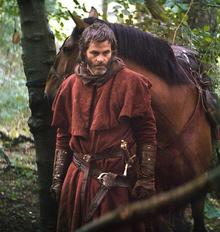 2017 was a big year for Jim. He made 40 pieces of music for the hotly anticipated Netflix movie Outlaw King by Oscar nominated director David Mackenzie, a project which found Jim producing and directing 120 of Scotland's most vibrant musicians as well as bringing in musicians from Sweden, Norway, Netherlands and Spain. The film also features songs by key cast members including Chris Pine and Aaron Taylor Johnson. Jim's on camera music for this 13th century set film included several choral pieces for which Jim assembled four different choirs.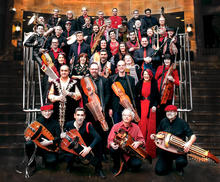 The glorious La Banda Europa performance which premiered three new compositions at Celtic Connections festival 2017 in Glasgow was mentioned by Fiona Hyslop (Scottish Culture Minister) in European Parliament the following day. An album of the band will be released in 2018.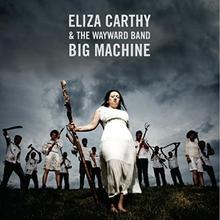 Eliza Carthy and the Wayward band asked Jim to produce The Big Machine album which entered the UK album chart at number 26. The huge sounding album, which has enjoyed great success in the press, features guests MC Dizraeli, Damien Dempsey and Teddy Thompson along with a 12 piece band of some of England's top roots musicians (see video opposite).
He collaborated with acclaimed Scottish rapper Loki on a couple of tracks for his 2017 album, Trigger Warning
---
Eascape Artist by Loki produced (music and production Jim Sutherland)
---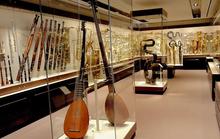 In the summer of 2017, Jim delivered a new composition Always a Bridesmaid performed by Red Note Ensemble on rare brass instruments. The piece was commissioned by the Edinburgh musical instrument collection and Fruitmarket Gallery.
To round off 2017 a great start was made on a production what promises to be a wonderful album by SANS, Andy Cronshaw's band, which is fronted by the fantastic Sanna Kurki-Suonio - Rueth. This recording project continues in a 17th century Barn in Suffolk in February 2018.
Other recent highlights include:
Produced two songs for the Oscar winning Disney/Pixar film Brave and worked on a variety of other film and TV commissions including the comedy series Together for BBC3. Jim also made music for Salmon fishing in the Yemen and What we did on our holiday. Documentary scores include Hamish and I am breathing.
For the Children's TV market Jim was delighted to work closely with director Annie Griffin to Compose 20 songs for CBBC's Pet Problem Solvers. This followed on from several other successful collaborations with the director including the 2014 film, Festival and the 2016 BBC comedy series, Together.
Delivered commissions that celebrated Marseilles as European Capital of Culture 2013 and Derry as UK city of Culture 2013.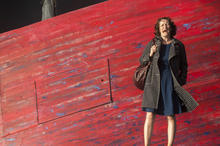 He was awarded Composer of the Year at the Trad awards 2014 for his work on Struileag: a massive international Gaelic diaspora project which spawned a book, a CD and an internationally streamed show at the Commonwealth games in Glasgow.
Sadly, 2017 saw the death of the great writer and critic John Berger with whom Jim collaborated on two movies, the most notable of which was the Europa Prize winning Play Me Something 1989. Play Something, directed by Tim Neat was Jim's first film score and a collaboration that will never be forgotten.