Record production
'You like that? I like that! That's Eliza Carthy and the Wayward band, and that's a pretty wayward way to do that type of music! That's 'Devil in the Woman' a big old aggressive band, sounds good!!'
Iggy Pop 6 music on his birthday show.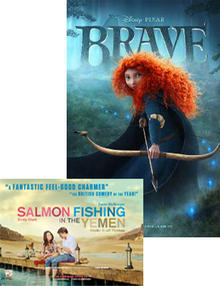 Jim's eclectic background in commercial, folk, art, and electronic music gives him the unique ability to work with artists in conventional genres such as folk, pop, and rock as well as with new generation artists who cross musical boundaries.
He has produced more than 80 Albums covering a wide range of genre as well as film and TV score recordings. Recent highlights include production of two songs for Pixar's 'Brave' and one song for for Lasse Hallström's 'Salmon Fishing in the Yemen'.
His production of Eliza Carthy and the Wayward band entered the UK album charts at number 26 in February 2017 to rave reviews in the press.
Jim is well known for his unorthodox approach to production.
A great communicator, Jim is very focused and can bring out the best in a project or artist, developing and encouraging great performances. His skills as a composer mean that he is able to offer arrangement advice and help with musical structure.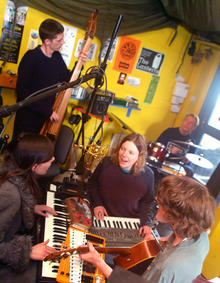 He combines his musical experience and programming skills to integrate all the aspects of great songwriting and performance with technology and cutting edge arrangements.
'Recent years have seen a revival in back-to-basics recording techniques, but few engineers or producers have taken things as far as Jim Sutherland did with Edinburgh folk-pop band Aberfeldy!'
Sound on Sound Magazine - see full, 5 page article here