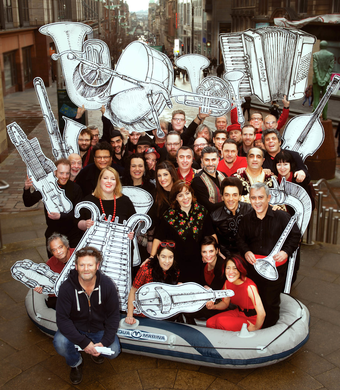 In our orchestra we speak many languages, but we have already found that we have a language in common: Music.
András Vigh - Hungary
La Banda Europa offers site specific performances, workshops, arts projects, workshops and master classes along side its main concert performances. We can program a full weekend of events including performances by our Hurdy Gurdy quartet from France and Hungary or the Nykelharpa quartet from Sweden.Settle down to a concert of Armenian music or let our Balkan ensemble lift your spirits.
The band inclusive performances in local communities as well as concert hall work. We'll even play in your local railway station!
Workshops range from in depth masterclasses to beginer's introductions on everything from the ancient Celtic Carnyx to the musical saw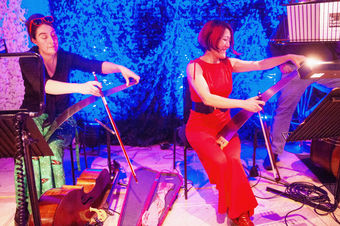 'The hurdy gurdies are extraordinary to look at, like Elizabethan ships, with a sound somewhere between the violin and the bagpipes. The nykelharpas are similar, having a strange, other-worldly sound to them. The Armenians play an ancient instrument called the duduk, made from the wood of the apricot tree, which sounds like a woman singing alto. Instruments like the ancient Celtic carnyx grab the eye – it's the only one in the world and was reconstructed from one, found in bog-land in Scotland. It's a bronze war horn, which is 2m long and was held vertically above the player's head.'
Jim Sutherland – Director