It's been a fantastic six months for me. I have had opportunities to work on some amazing projects so I'm keen to tell you about it!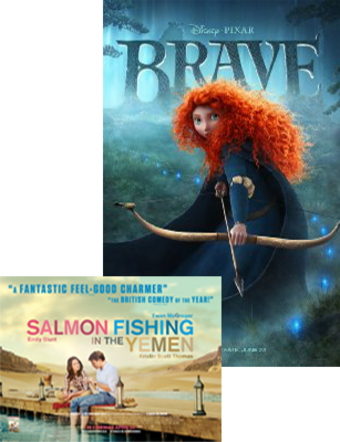 Film stuff
I was commissioned to produce two songs for PIXAR'S summer blockbuster 'BRAVE' and one song for Lasse Hallström's 'Salmon Fishing in the Yemen'.
I Composed music for 'Breathing' by Morag Mackinnon and Emma Davies.
Produced the score for 'Happy lands' (TWS).
TV work in the period included titles and score for 'Blue Haven' (Kudos/Brown Eyed Boy), music for 'Bob Servant' and Angus Mackay's 'Taigh Ali' all BBC Scotland
Gigs
I really enjoyed playing with Lau and the legend that is Jack Bruce (Cream) for some telly and a live gig. It was great to work with Mumford and Sons and with LSO principle percussionist Neil Percy on Pat Doyle's score for 'Brave'.
Mediterranean Commission
A new commission to be performed in Marseille. It's a piece to celebrate the city's status as European Capital of Culture in 2013. I'll be writing for a Mediterranean rim orchestra of musicians from all around the Med including incorporating orchestral and ethnic instruments from, Morocco, Jordan, Tunisia, Greece, Spain, France and
Italy….